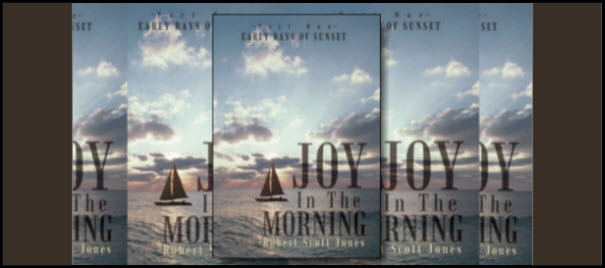 Joy in the Morning, Part One: Early Rays of Sunset, chronicles the life of the main character, Daniel Howard, which begins with his birth in New Orleans in 1902. The family motto is, "work, save, educate." His father is a prominent Methodist preacher from a successful and influential Creole family -"the Howards." His mother operates a no-name school for children who cannot attend regular school during the day. His paternal grandmother, Grandma Howard, chiefly commands the Howard family business interests. She is extremely color conscious, preferring the lighter hue and Creole heritage...
The reader meets Daniel Howard on his dying bed as the result of a deteriorating heart condition. He is in his final days. His sisters, Sara and Naomi have come to care for him. They spend an afternoon on his porch recounting their recollections of his life. He listens to them through his open bedroom window. As they tell their version of his life's story, he begins to quietly recall his life and slide from prominence to tragedy to include dire and dangerous personal experiences of which his sisters and family have no knowledge.
Filled with unforgettable memories, different adventures and various experiences that share life lessons, this book brings inspiration and hope to those who enjoy stories of ultimate triumph despite conflicts and tragedies.
---
Upcoming Publications
Joy in the Morning, Part Two: Rainbows at Midnight
©

From Beggars to Believers: Self-Help is Liberation
©